2022

2022 Happiness at work 
2021
2021 Happiness at work
2021 Caring Company 2010-2021, 10-Years+

2021
2020

2020 Appreciation of Hong Kong Awards for Environmental Excellence

2020 Caring Company 2010-2020, 10-Years+
2019
2019 Appreciation of Hong Kong Awards for Environmental Excellence
2019 Caring Company 2010-2019, 5-Years+

2019
2018

2018 Accredited with ICTI Certification

2018 Caring Company 2010-2018, 5-Years+ 

2018 Corporate Environmental Leadership Awards 2018, 5-Years+EcoPioneer & EcoChallenger
2017
Honorary Life Vice President, The Hong Kong Polytechnic University Foundation

Honoured as Honorary President, The Education of University of Hong Kong

Accredited with Walgreens and Graphic Measures International (GMI)
Caring Company 2010-2017, 5-Years+
Pan Pearl River Delta Environmental Awards 2016, 5-Years+EcoPioneer & EcoChallenger
Appreciation of 2017 Hong Kong Awards for Environmental Excellence, The Environmental Campaign Committee

2017
2016

Pan Pearl River Delta Environmental Awards 2016, 5-Years+EcoPioneer & EcoChallenger

The Best Printing Company in Hong Kong, Mediazones's Most Valuable Services Award in Hong Kong 

Certificate of Appreciation, Helping Hand Health Bank Cookie Campaign
2015
Hong Kong Product Carbon Footprint Label

Pan Pearl River Delta Environmental Awards 2015, 5-Years+EcoPioneer & EcoChallenger

Accredited with Walgreens and Graphic Measures International (GMI)

2015
2013

Pan Pearl River Delta Environmental Awards 2012/13, 5-Years+Entrant & Green Medal
2012
Certificate of Appreciation, Cleaner Production Partnership Programme

Pan Pearl River Delta Environmental Awards 2012/13, 3-Years+Entrant & Green Medal

2012
2011

Accredited with FSC COC, Forestry Certification 

Hong Kong – Guangdong Cleaner Production Partner (Manufacturing)

2010
Pearl River Delta Environmental Awards 2010/11, 3-Years+entrant & Green Medal.

2010
2009

Brilliant Printing implemented an Environmental Management System with the pursuit of ISO 14001:2004 certification
Accredited with Greater China G7™ Master Printer


Pearl River Delta Environmental Awards, Green Medal
2008
Pearl River Delta Environmental Awards 2008-2010, Green Participant

Appreciation, The 20th Hong Kong Print Awards

2008
2006

Factory Opening Ceremony on 12 October 2006

Appreciation Award, ranking vendor for Pets International Ltd
2003
To meet with the development, a new factory was started construction in China with an area of over 500,000 square feet.

2003
2002

活躍大獎會員, TMHK
2000
Brilliant's professional workforce passed the 800 mark. New skills and technologies on offer included applied digital solutions such as computer and handcrafted development of paper products.

2000
1999

Brilliant Printing achieved ISO 9001:2000 & ISO 9001: 2008 compliance for performance quality, reliability and effectiveness. Design skills, sophisticated equipment and procedures ensured high level of flexibility and quality.
1992
Brilliant Printing successfully branched out into the area of packaging printing. Introduction of the "one-stop" solution including in-house design, pre-press, printing and post-print finishing.

1992
1989

Steady expansion paved the way for the opening of a 130,000 sq. ft. printing facility which employed 350 workers in Shenzhen, China.
1986
Brilliant Printing set up operations in Hong Kong and began providing varnishing, lamination, die-cutting and gluing services.

1986
1980

In 1980s, Brilliant Printing offered solutions to tremendous needs of packaging and printing. Under the management's direction, Brilliant Printing has established a substantial market share and a good reputation in the industry. In 1988, Brilliant Printing started to move the major production facility to mainland China. Afterwards, with the objective to globalize the business, the company also started to develop the overseas market…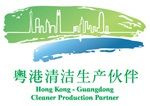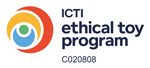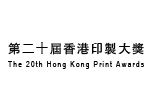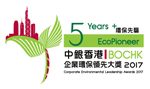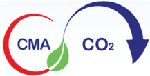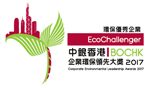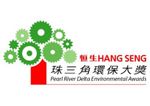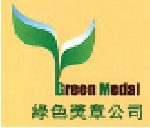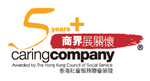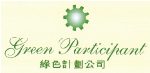 Certificate & Awards
Happiness at work

ISO 9001:2015

ISO 14001:2015

G7 Process Control Master

Walgreens and Graphic Measures International (GMI)

ICTI Certification